All you need to know
to start vaping
Passer à la cigarette électronique lorsque l'on est fumeur présente bien des bénéfices tant au niveau sanitaire qu'économique. L'acquisition d'une e-cigarette doit toutefois s'effectuer dans les meilleures conditions possibles pour que l'expérience soit positive, et c'est à ce moment là que vient l'heure du choix du matériel et du e-liquide le plus approprié.
Showing 1-54 of 54 item(s)
---
We have selected for you:
---
This product is temporarily unavailable, please change your search.
---
This nicotine level is currently unavailable, please choose another flavour.

Not sure about which one to pick?
We offer you a whole selection of
electronic cigarettes designed
for beginners: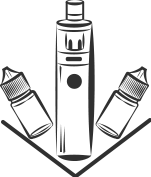 Discover
electronic cigarettes
Have you decided to quit smoking? Do you wish to crush your last cigarette in the ashtray and start a new adventure, free from tobacco? You want to make the most of the electronic cigarette's benefits, but don't know where to start?
Don't panic, we will tell you all the things you need to know, in order to be well-prepared and thus avoid any unpleasant surprises. The decision of quitting smoking is not a trivial one, and our advice will help you overcome the hurdles that may come your way!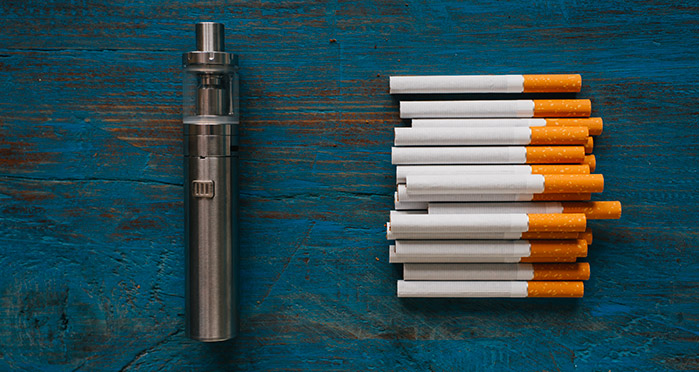 The decision to quit smoking often comes as a 'flash', a sudden idea that can occur at any time. You may be out buying a pack of cigarettes, welcoming a newly born child, or checking your accounts at the end of the month, and suddenly think about quitting smoking.
This 'flash' is key, as it gives you that bit of motivation to start your smoking withdrawal. Electronic cigarettes will bolster that motivation, as they're an effective and pleasant way of quitting smoking, but how do they work? Read on to find out!
Simply put, it's the most effective tool for quitting smoking. It has a much higher success rate than other nicotine substitutes like patches and gums.
Why is it so successful?
VYou can adjust the nicotine content
according to your specific needs

You can change e-liquid flavours
whenever you want

You can quit tobacco progressively,
at your own pace

You get to keep your old smoking gestures
and habits
Today, Santé Publique France estimates that at least 700,000 smokers have quit smoking thanks to electronic cigarettes, making them the preferred tool for smoking withdrawals (at least in France).
This product, also called e-cigarette or simply 'vape', works in a very simple way. It's comprised of a battery that's connected to a tank, itself containing an e-liquid and a coil.
The battery heats the coil, which turns the e-liquid into vapour. This vapour then travels up the tank's chimney and is inhaled through a mouthpiece (known as a drip tip) by the vaper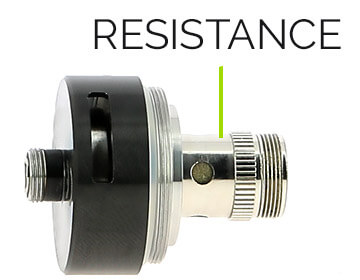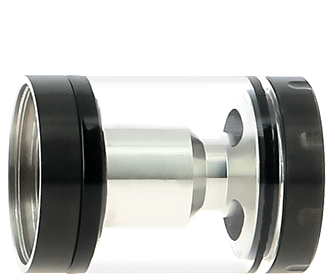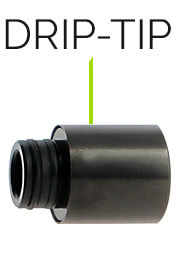 There are many different models on the market, but they all work with the same basic principle.
Moreover, unlike traditional cigarettes that combust, there is no combustion at all with electronic cigarettes.
This lack of combustion means that you don't inhale the carbon monoxide or tars contained in tobacco smoke, amongst other things. These chemical compounds are responsible for the deaths of more than 70,000 people every year in France alone.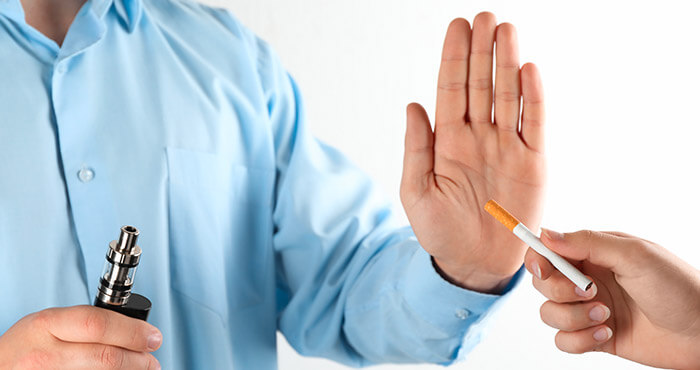 Electronic cigarettes are a real alternative to tobacco, and they're incredibly effective when used to quit smoking.
They allow you to gradually abandon tobacco, without the known side effects linked to the more traditional nicotine substitutes. You have total control over your nicotine intake and can progressively lower it, at your own pace.
On top of this, an e-cigarette allows you to retain the gestures you've become accustomed to over the years, all whilst making your smoking withdrawal enjoyable, thanks to the many e-liquid flavours available.
Let's see what benefits the e-cigarette has to offer.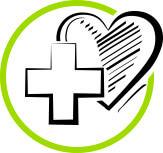 A newfound health!
The electronic cigarette's unique operation prevents you from inhaling the toxic and carcinogenic substances contained in tobacco smoke, such as tars and carbon monoxide.
There is no smoking with an e-cig, you vape instead, and that makes all the difference!
An e-liquid is made from propylene glycol and vegetable glycerin, both of which are known and consumed on a daily basis, as they're found in various pharmaceutical and food products. The information and feedback on these ingredients allows us to say that vaping is not dangerous for your health.
Adding to this, you'll notice your health improving after just a few days or weeks after quitting smoking and switching to vaping, such as:
Better breathing
A normal sense of smell
Taste buds that come back to normal
There are other health benefits in the long run, too, such as a lower risk of cardiovascular disease and cancer.
Also, there is no such thing as passive vaping when using an electronic cigarette. Indeed, the vapour produced by a vaping device vanishes in the air in just a few seconds, as opposed to the several minutes it takes for tobacco smoke to disappear.
Once the vapour vanishes, there is virtually no trace of the products that were in it. You can vape indoors without endangering your family or friends. They will thank you for not leaving that cold tobacco smell behind!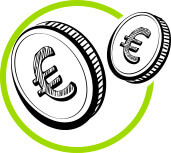 Save money!
Often, one of the main reasons a smoker quits smoking is to save money, as it can represent quite a substantial amount by the end of the month.
You can expect to make significant savings with vaping! The average cost of a pack of cigarettes in France now reaches €10, whereas vaping costs about €50 per month, on average.
In other words, a smoker who switches to electronic cigarettes can cut his former tobacco costs by at least 5!
You'll be able to afford that holiday you've always dreamed of!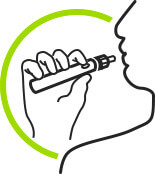 Very easy to use!
The practical aspect of electronic cigarettes plays an important role in their effectiveness as a smoking withdrawal tool.
Indeed, you'll no longer need an ashtray, no need to find that lost lighter, and no Sunday morning trips to the corner shop to buy a pack of cigarettes. You can also say goodbye to that cold tobacco stench that sticks to your walls, hair, car and breath.
Electronic cigarettes are very easy to use and allow you to retain the gestures and habits you had when smoking, without the disadvantages of tobacco!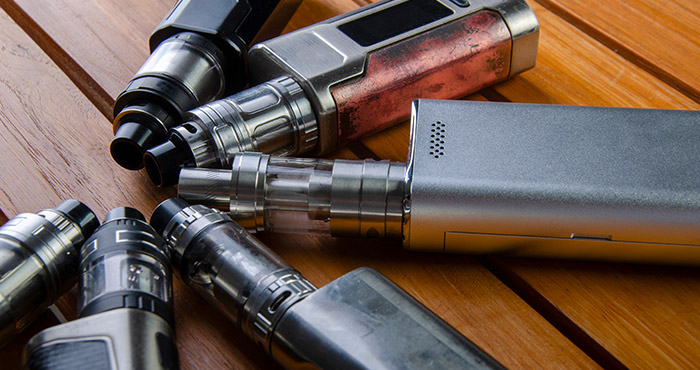 As you can imagine, you'll need an e-cigarette kit to start vaping. We can tell you that you are lucky to be starting in this day and age, as there are many reliable and effective devices to choose from. Gone are the days of primitive and unreliable ecigs!
If you tried vaping a few years ago and didn't enjoy the experience, we highly recommend you try again with a modern kit, as the vaping industry has come a long way since its beginnings!
It is important to know your needs when choosing your first electronic cigarette. We've distinguished three types of smoking profiles to help you choose your equipment: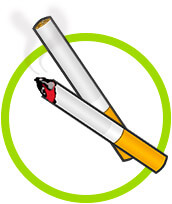 The occasional smoker, who smokes fewer than 10 cigarettes a day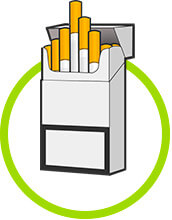 The regular smoker, who smokes between 10 and 20 cigarettes a day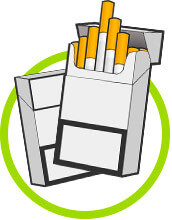 The hardcore smoker, who smokes more than 20 cigarettes a day
Depending on which profile you correspond to, there's an appropriate device for it. That way, you'll have the most effective kit for successfully quitting smoking. Indeed, some vapers will need more power, a bigger tank or specific options for their particular needs. Our goal here is to give you the best chance of quitting smoking.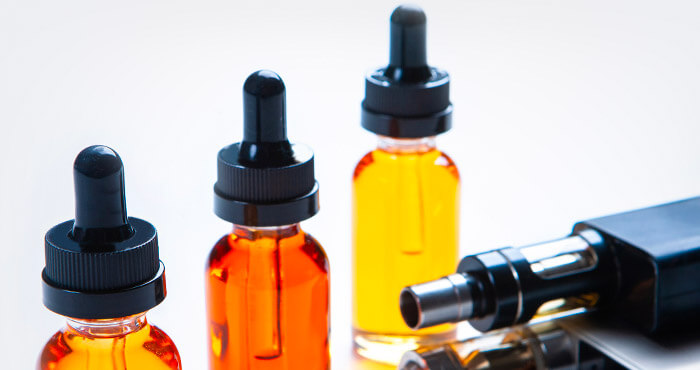 The e-liquid is an inseparable part of any electronic cigarette. It allows you to produce vapour with your ecigarette kit, and it gives you that nicotine you crucially need when quitting smoking.
An e-liquid is made from propylene glycol (PG), vegetable glycerin (VG) and food flavourings. It can also contain nicotine, if you wish.
These flavourings give taste to the vapour, and there is almost an infinite amount of flavours to choose from! Whether it's a tobacco, mint, strawberry, kiwi or lemon pie taste you're looking for, or something completely different, you'll find it!
E-liquids also contain the nicotine you need to quit smoking. When choosing an e-liquid, you can select different nicotine levels, from 0mg/ml to 20 ml/mg. Just choose the one that suits your needs. Then, you can gradually lower this nicotine level at your own pace.
How to choose your nicotine level: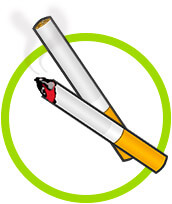 If you smoke fewer than 10 cigarettes a day:
between 3 and 6mg/ml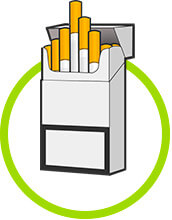 If you smoke between 10 and 20 cigarettes a day:
12mg/ml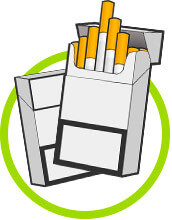 If you smoke more than 20 cigarettes a day:
18mg/ml
Therefore, it's important to pick the right e-liquid when you start using an electronic cigarette. You must choose a flavour you like, of course, but don't hesitate to try other e-liquids if the first ones don't suit you.
Luckily, A&L is THE French specialist in electronic cigarette e-liquids! You will find thousands of flavours in our catalogue, with a selection of the biggest vaping brands such as A&L, Alfaliquid, VDLV or T-Juice!
Now, you know that electronic cigarettes are a fabulous tool for quitting smoking. They'll be an incredible ally in your fight against tobacco, as they're incredibly effective and pleasant to use!
If you want to find out more before you get started, or need more information, we have many articles and guides on the subject.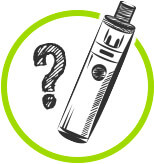 How to properly use an electronic cigarette
Even if ecigarette devices are relatively simple to use, it can be a bit confusing to get your equipment to work properly the first time. That's why we share all of our advice on how to correctly use an electronic cigarette with you.
Today's devices can be equipped with features and settings that may seem obscure to beginners, but do not panic! Once you master these features, they'll make your life a whole lot easier.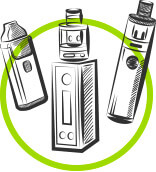 Which electronic cigarette should I start with?
Choosing the right vaping device can seem complicated when faced with the abundance of products currently on the market. However, by asking yourself a few questions, you'll be able to determine which electronic cigarette is best for your beginner needs.
Read all about podmods, box mods, tubes or cigalikes, and find out which one is suited to your particular needs.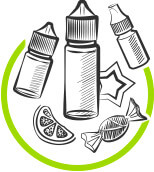 Choosing an e-liquid
for your electronic cigarette
Once you've chosen your vaping equipment, it's important to take your time and choose an e-liquid that will satisfy your needs.
There are many variables that can change your e-liquid's feeling, such as its nicotine content, PG / VG ratio, and its taste, of course. Knowing which ones to choose can greatly increase your chances of successfully quitting smoking!
Related topics